NEWS
Sookmyung Interpretation Volunteer Group, Held the "Hanbyul Language Camp"
The Sookmyung Interpreter Volunteers (SMIV), a leadership group affiliated with the Student Support Center and South Korea's first university student interpreter volunteer organization, held the "Hanbyul Language Camp" to teach foreign languages to elementary and middle school students in Yongsan-gu.
A total of 40 elementary and middle school students participated in the camp co-hosted with the Yongsan-gu Office for 5 days from Mon, Aug. 7 to Fri, Aug. 11.
This marks the sixth year of the SMIV organizing a camp for students who want to learn to speak foreign languages such as English, Chinese, and Japanese. 13 members of the SMIV, who have lived abroad and have excellent conversational skills, ran the program while interacting with the students.
The classes were organized according to the level and preferences of the mentees: an English conversation class each for middle and elementary school students, a basic Chinese conversation class, and a basic Japanese conversation class.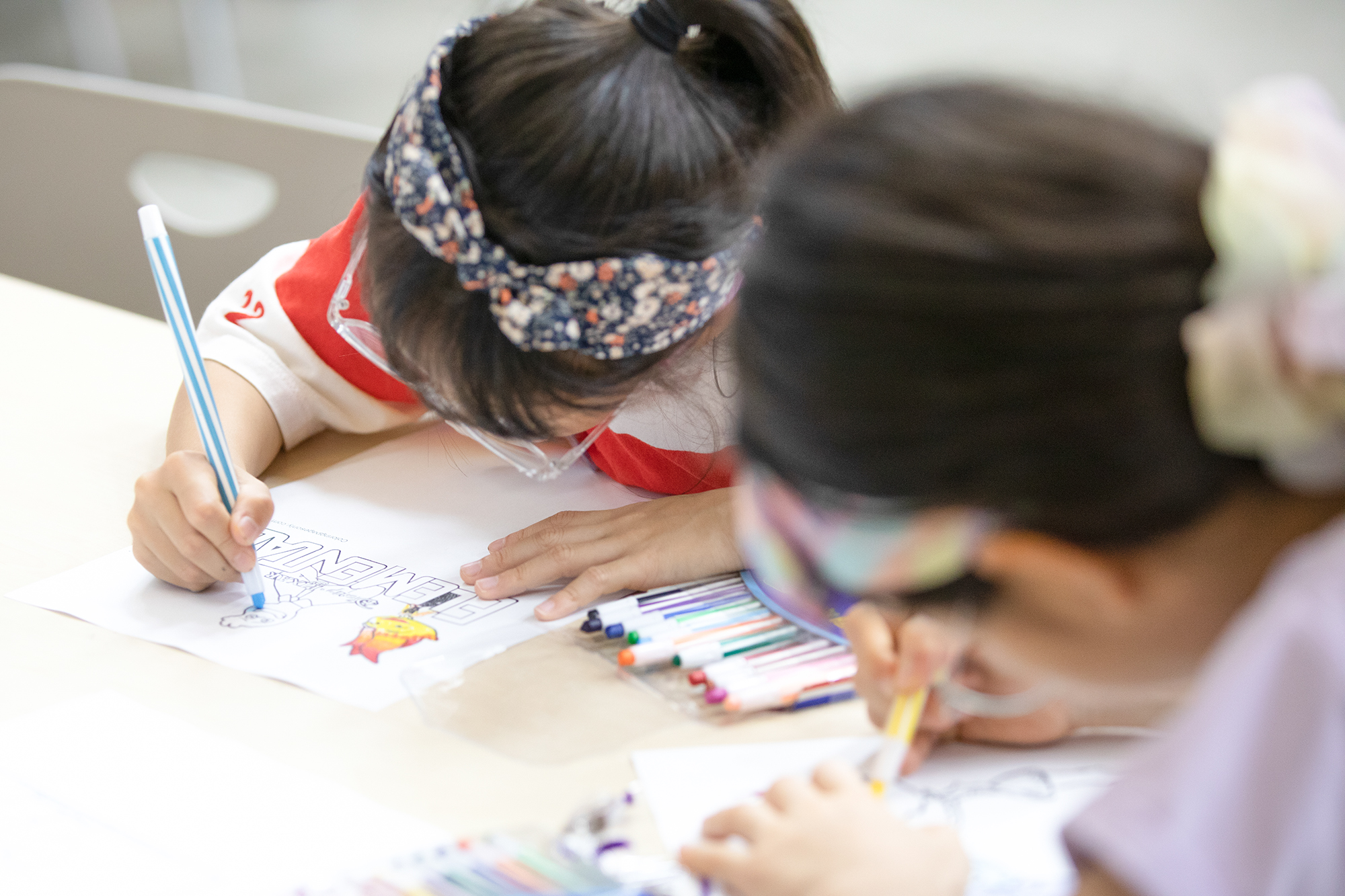 The students first learned contextualized vocabulary and expressions, and then acquired language skills naturally by talking to each other and playing games. On the last day of the camp, they also participated in fun and unique programs, such as performing a play or setting up a booth with new learned expressions.
Unlike the previous mentoring programs, which were held online due to the COVID-19 pandemic, this year's event was held on-site for the first time in three years, which let both the students and mentors indulge themselves. The members of the SMIV they were able to learn about the spirit of service and the value of sharing through this donation event.
Seo Ji-woo, the 22nd representative of the English Team of the SMIV, who oversaw this year's Hanbyul Language camp shared her thoughts, stating, "I was very proud to see the mentees follow the activities we planned." She added, "We would like to serve the community through more improved mentoring befitting the name of the SMIV."